Health Action Conference 2020 Mobile App
HAC Home | HAC Agenda | Travel Resources | Hotel Info | Mobile App
The mobile app for Health Action 2020 has launched! You can download the app to your iPhone, iPad, Android, or tablet.
For those who downloaded the mobile app last year, the app will automatically update with this year's information upon opening. No re-downloading required!
If you are new to the Health Action Conference mobile app, please follow one of these steps to download:
Visit https://www.core-apps.com/dl/haconference2020 from your device and choose the app store that works for you
For iPhone users, search the iOS Store for "Health Action Conference"
For Android users, search the Google Play Store for "FamiliesUSA"
Scan our QR code below: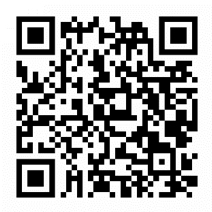 Once downloaded, you can:
Access the full conference schedule and customize your own agenda
Create a profile so you can see who's attending and be able to share information through Twitter, Facebook, and LinkedIn
Read detailed information about sessions and speakers
Receive notifications on important updates
Book appointments and message fellow attendees and speakers
Participate in surveys that will help us plan and improve health Action 2021
We hope that you all enjoy this app as much as we loved developing it.