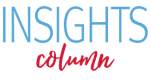 American households $1,571 better off thanks to reform
Many American families are struggling during this economic downturn. But even before the recession hit, families were having a hard time keeping up with increasing health care costs. Over the past two decades, premiums and the cost of care have skyrocketed, with Americans bearing the brunt of these increases through higher deductibles and copayments. And that's with the number of covered services decreasing. We need relief, and the Affordable Care Act, once fully implemented, will finally provide tangible and measurable help to those who need it most.
Families USA has released a report, The Bottom Line: How the Affordable Care Act Helps America's Families, which looks at all the major provisions of the Affordable Care Act and measures their net impact on family budgets in 2019. Their examination found that both lower- and middle-income families will be financial winners, and both uninsured andinsured families will come out ahead.
More importantly, the report states that, on average, each household in the United States will be $1,571 better off in 2019 due to the provisions in the health care law.During a time of economic hardship for many families, an extra $1,571 could alleviate some of the financial pressure.
The report also finds that under the law, all previously insured families will pay an average of $717 less in premiums in 2019. Previously insured lower- and middle-income households will benefit from the largest reductions in premiums. Households with income between $30,000 and $50,000 will pay $903 less in premiums.
Furthermore, previously uninsured lower- and middle-income households will receive substantial help with the cost of health coverage: Households with income between $30,000 and $50,000 will receive an average of $3,885 in help with the cost of health coverage.
How will the Affordable Care Act provide financial relief for millions of American families? For families with insurance, the law provides relief from double-digit growth in premiums, rapidly escalating deductibles and copayments, and arbitrary limits on what insurance plans cover. At the same time, millions of uninsured Americans will have the peace of mind and financial security that comes with finally being able to buy quality health insurance for themselves and their families at a price they can afford.
As our nation works toward economic recovery, now is not the time to repeal a law that would actually provide financial relief to millions of families struggling to get by. Now is the time for states and the federal government to work together to implement the health care law so that these financial gains can be delivered to American families who have already waited too long for help.