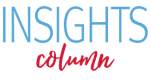 Basic Health Plan Final Rules: States Can Move Forward to Improve Coverage for Lower-Income Consumers
Basic Health Plans are an option under the Affordable Care Act that allows states to provide—as a more affordable alternative to marketplace plans—public health coverage that is the same or similar to Medicaid and CHIP to people with incomes between 133 and 200 percent of the federal poverty level. Because Basic Health Plans can be the same or similar to Medicaid, some low-income people with fluctuating incomes can stay in one health program with the same provider network instead of cycling back and forth between Medicaid and the marketplace due to their changing incomes.
On March 12, 2014, the Centers for Medicare and Medicaid Services (CMS) published the Basic Health Plan final rule and payment notice for 2015 in the Federal Register. Now that the final rules are out, this post outlines the implications and opportunities for states interested in implementing the Basic Health Plan option.
CMS received 32 sets of comments from states and consumer advocates on the proposed rules (including comments from Families USA). The final rule and payment methodology released last month provides states with detailed information on how to file a Basic Health Plan blueprint and administer this option. And the final rule and notice—including the drafters' summary of comments received— make it clear that CMS seriously considered the comments and made changes accordingly.
How Basic Health Plans work
Basic Health Plans provide coverage to two groups of people:
Adults with incomes between 133 and 200 percent of the federal poverty level (FPL) ($26,321 to $39,580 a year for a family of three in 2014)
Low-income, lawfully present immigrants whose immigration status precludes Medicaid eligibility.
A state that operates a Basic Health Program will receive federal funding equal to 95 percent of the amount of the premium tax credit and cost-sharing subsidies that would have otherwise been provided to eligible individuals in the state marketplace. The state can then use those funds to operate its Basic Health Plan.
Basic Health Plans must at least include the same 10 essential health benefits specified in the Affordable Care Act for health plans in the state marketplaces. Premiums and cost-sharing amounts cannot exceed what an eligible individual would have paid if he or she received health coverage from a marketplace plan (factoring in premium tax credit and cost-sharing subsidies). A state can use a Basic Health Plan to enhance benefits and/or reduce premiums and cost-sharing for the BHP-eligible population.
Basic Health Plans also allow consumers to avoid the potential pitfall of owing the IRS money at the end of the year if they underestimate their annual income. With premium tax credits in the marketplace, if a consumer underestimates his or her income at the time in which he or she apply for premium tax credits, he or she may owe money at tax time. But if consumers participate in Basic Health Plans, they do not face this risk.
How Basic Health Plans can lower premiums and cost-sharing for consumers
Consumer advocates are excited about the potential to create a Basic Health Plan that lowers premiums and cost-sharing for people under 200 percent of poverty by building on their state Medicaid program.
The concept is that provider reimbursement rates are lower in Medicaid than in private insurance plans in the state marketplace. Thus, the theory is that states will be able to "stretch" the Basic Health Plan dollars farther and improve coverage for consumers. And because public programs like Basic Health Plans have lower administrative costs than private insurance plans, money saved on administrative costs such as executive compensation and marketing can instead be invested in better health benefits, lower premiums, and reduced cost-sharing expenses for consumers.
How the final Basic Health Plan payment notice will ensure that states get the right amount of subsidies
Several changes to the final Basic Health Plan payment notice help to ensure that the 95 percent of subsidies calculation is calculated fairly. These changes help to ensure that states can receive the maximum amount of funding for their Basic Health Plans, and thus maximize the potential of the Basic Health Plans to help consumers.
States can compensate for the difficulty in predicting premium rates for 2015.The final payment notice for 2015 gives states the option to use either 2014 premium data trended forward or actual 2015 premium data as the basis for the Basic Health Plan 2015 payment. This option will help states accurately capture the increased cost of subsidies if premiums increase in 2015. It will ensure that states receive a full and fair Basic Health Plan payment.Why is this important? In 2014, due to the rollout of the marketplace and the uncertainty that health insurers faced around how much to charge for premiums, there was wide variation in how premiums were rated. Some insurers rated premiums low in order to capture market share; others rated premiums high because little was known about the consumers who would buy plans in the new marketplaces. This premium price variation makes it difficult to predict the 2015 premiums using 2014 data.
The Basic Health Plan payment can now be more accurately calculated on what premiums would be for the population specific to the Basic Health Plan population specifically. The final payment notice gives states an option to propose a methodology to retrospectively risk-adjust the health status of the Basic Health Plan population relative to the persons that are enrolled through the marketplace.The proposed payment notice did not allow this adjustment—it assumed that the Basic Health Plan population looked just like the state marketplace population. States and consumer advocates expressed concern about this assumption. For example, Minnesota has commissioned actuarial studies that demonstrate that removing the Basic Health Plan-eligible population from the state marketplace would improve the marketplace risk pool and reduce premiums by 8 to 10 percent. While that's good news for the marketplace population, the Basic Health Plan payment should then be calculated on what premiums would be for the population that moves into the Basic Health Plan.
Basic Health Plans provide continuity of health coverage, even when enrollee incomes fluctuate
When individuals and families experience a change in income, this can cause them to cycle in and out of different health insurance programs (Medicaid and the marketplace) that have different income eligibility thresholds—a problem for many low-income people who, as a result, experience fluctuations in health coverage (ranging from the care they receive to the doctors they can see).
Basic Health Plans address this problem by providing continuous coverage for individuals and families most at risk—those with incomes that fluctuate around 133 percent of poverty. Basic Health Plans allowing states to use 12-month continuous eligibility so that, once individuals enroll in the Basic Health Plan, they can remain in it for 12 months even if their income fluctuates. (Our factsheet also covers how income fluctuations can disrupt health coverage in children.)
A March 10 article in Health Affairs included the findings of a recent research study that shows how widespread this problem is. The study shows that more than 40 percent of adults likely to enroll in Medicaid or subsidized marketplace coverage would experience a change in eligibility within 12 months. This means that 40 percent of adults will move back and forth from Medicaid to the marketplaces and may be forced to change providers and/or work their way through private plan deductible amounts and then have to start over again after a period of Medicaid eligibility ends.
Conclusion
This final framework for a state Basic Health Program settles many unanswered questions for the states. States that have expressed serious interest include California, the District of Columbia, Massachusetts, New York, Rhode Island, Utah, and Washington State.
We urge consumer advocates who care about low-wage workers and their families to look closely and work with states on the Basic Health Plan option.