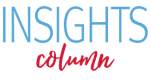 Biographies for Health Action 2019 Health Advocate of the Year Awards
Shirley Hirota
Chief Executive Officer of Asian Health Services (AHS)
For more than 40 years, Sherry M. Hirota has championed underserved communities and has made an impact fighting for health care as a right, not a privilege. As a leader of movements to expand health access, educate and advocate for linguistic and cultural competency, and lift the voice of Asian Americans and Pacific Islanders, Sherry has created positive change locally, regionally, in California, and throughout the nation.
Chief Executive Officer of Asian Health Services (AHS) since 1982, Sherry has created a local model that sets the highest standards for community health centers on a national stage. AHS provides high quality care in 14 languages, serves 28,000 patients each year, and operates a $40 million budget that supports 14 clinic sites, 11 clinical, advocacy, and educational programs, and a professional staff of 400, 99% of whom are bilingual.
As an advocate and pioneer in the Asian American and Pacific Islander health movement, Sherry's courageous and creative leadership in health care, public policy and advocacy forged the way to the establishment of national and statewide language and cultural competence standards in managed care.  She advises Congressional leaders on health issues ranging from eligibility criteria for indigent care population-based medically underserved designations, strategies for urban health policy, language access standards, and stabilization of core infrastructure funding for community-based organizations.
Sherry has served on the Boards and Advisory Councils of numerous influential philanthropic, advocacy, health care policy, and governmental organizations, including The California Endowment, Edible School Yard, and the Community Health Centers Foundation. Among many awards, she has been inducted into the Community Health Center Network's Hall of Fame and the SF State University Hall of Fame, has received the Health Equity Champion award from Centers of Disease Control, the California State Legislature Martin Luther King Legacy Award, Outstanding Woman of the Year in Health-Alameda County Women's Hall of Fame award, Robert Wood Johnson Community Health Leadership Award, and was Woman of the Year for the 16th Assembly District of California.
To get in touch with contact Sherry Hirota, please contact Muki Adachi, Executive Assistant to CEO, Asian Health Services.
Brian Johns
Executive Director, Virginia Organizing
Brian Johns currently serves as the executive director of Virginia Organizing. He first came to Virginia Organizing as an intern in 1999 and then worked as a community organizer from 2001-2005. He spent two years in Pennsylvania doing community organizing with a labor union and returned to Virginia Organizing in 2007 as the Southwest organizer. From 2010-2017, Brian also served as our organizing director — supervising organizers, strategizing statewide and national campaigns, and staffing statewide strategy committees.
To get in touch with Brian Johns, please email him here.
Maura Collinsgru
Health Care Program Director, New Jersey Citizen Action
Maura Collinsgru, is the Health Care Program Director for New Jersey Citizen Action, a statewide grassroots organization fighting for social and economic justice for all New Jersey's residents. She is an experienced consumer advocate, presenter, and media spokesperson who has appeared on local, state and national outlets. Maura convenes NJ For Health Care, the state's consumer health coalition.  She has led the organization's health care outreach and advocacy to expand access to affordable, quality health care for all since 2013, as well as a statewide grassroots campaign to promote and defend the Affordable Care Act. She has helped craft landmark legislation for consumer protections for Out-of-Network surprise medical bills, and serves on the New Jersey Health Care Task Force convened by the New Jersey Senate Health Chair.
Before coming to NJCA, Maura earned her B.A. in Communications at the University of Pennsylvania, graduating magna cum laude in 2012. She previously served as Executive Director of the Parent Information Center of New Jersey, an advocacy and service organization serving families of special needs children. She spearheaded a national campaign to restore legal and educational rights of families of special needs children, advocating before state and federal agencies, legislatures and state and federal courts.
Maura is the recipient of the New Jersey Association of Mental Health and Addiction Agencies 2016 Outstanding Health Care Advocate Award. She is also New Jersey Working Families Health Care Champion for 2017.
To get in touch with Maura, please email her here.
Cara Stewart
Health Law Fellow, Kentucky Equal Justice Center
Cara Stewart is a Health Law Fellow with the Kentucky Equal Justice Center (KEJC), a non-profit advocacy and research center focused on poverty law. She is passionate about justice and eliminating poverty. Born and raised in Floyd County, Kentucky and a lifelong Kentuckian, she is a graduate of Pikeville High School, Berea College and Salmon P. Chase College of Law. Since law school, Cara worked nearly 7 years at Legal Aid of the Bluegrass representing low-income Kentuckians in a wide-variety of civil matters in Northern Kentucky, and published a law review article on landlord-tenant law in Kentucky. Cara transitioned to KEJC June 2013 and was able to play a larger role in Kentucky's continuing success with implementation of the Affordable Care Act by conducting community education presentations across the Commonwealth.  Cara also worked as a kynector, now an assister, enrolling Kentuckians, and by interviewing with various local, regional, and national media outlets, including The New York Times, NPR, The Wall Street Journal, The Huffington Post, The Economist, Politico, USA Today, Washington Post, and more. Governor Steve Beshear appointed Cara to the Kentucky Healthcare Improvement Authority Board to represent consumers through Sept 2017, and the Kentucky Bar Association appointed Cara to serve on their Committee on Child Protection & Domestic Violence until 2018.  In 2014, she was presented with the Young Lawyer Service to Community Award by the Young Lawyers Division of the Kentucky Bar Association, Berea College's Young Alumnus Award in November 2015, and Homeless & Housing Coalition of Kentucky's 2016 Advocacy Hero Award. She is now focused on sustaining Kentucky's health policy gains & eliminating poverty. KEJC along with Southern Poverty Law Center and the National Health Law Program filed suit and successfully challenged Governor Bevin's changes to the Kentucky Medicaid program he calls Kentucky Health, and are now looking to repeat that success on behalf of all Kentuckians.
To get in touch with Cara, please email her here.