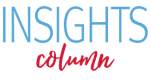 Congress Should Act Immediately to Address Health Crises in Puerto Rico and U.S. Virgin Islands
Today, Families USA and 125 community, provider, labor, and patient organizations sent a letter urging Congress to take immediate action to address the post-hurricane health crises in Puerto Rico and the U.S. Virgin Islands and ensure that the nearly 4 million U.S. citizens living in those territories are able to obtain the health care they need. View letter.
Our recommendations are aimed at providing immediate, as well as longer-term, health care recovery assistance from recent hurricanes.  To help address the health crises in Puerto Rico and the Virgin Islands, we urge Congress to temporarily increase their federal Medicaid matching rate to 100 percent immediately and provide emergency aid to rebuild hospitals and health facilities.
Additionally, we urge Congress to address the long-term stability of the territories' health care systems by permanently fixing the underlying federal financing inequities in territorial Medicaid programs by lifting their funding caps and setting matching rates in the same manner as states.
Furthermore, to ensure that the victims of hurricanes Irma and Maria who fled their homes due to the disasters have access to needed health care services, we urge Congress to
Fully reimburse states who host evacuees for Medicaid costs
Simplify the process of applying for Medicaid for people from U.S. territories
In addition to Families USA, signatories include the American Academy of Pediatrics, the American Cancer Society Cancer Action Network, the American Lung Association, Doctors for America, National Association of Community Health Centers, the Service Employees International Union (SEIU) and UnidosUS (formerly National Council of La Raza).