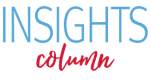 Congressman Ryan's Fiscal Year 2015 Proposed Budget Cuts Health Care for Millions of Americans
Congressman Paul Ryan released his budget proposal today for Fiscal Year 2015, outlining the funding and policy priorities for House Republicans. As in past years, this budget cuts a large chunk of health care funding, causing irreparable harm to millions of Americans who rely on Medicare, Medicaid, and provisions under the Affordable Care Act to stay healthy.
While the end of open enrollment marks millions of Americans getting private health coverage or Medicaid, this budget proposes taking that coverage away from them. Ryan proposes to repeal the Affordable Care Act, including the tax credits to help consumers buy private plans, as well as the expansion of Medicaid. All the law's benefits, such as requiring insurers to cover people with pre-existing conditions and allowing parents to keep their children on their health plans up to age 26, disappear in Ryan's budget. While the budget calls for a replacement plan—as it has in the past—it makes no proposal to do so.
And the budget also fundamentally changes Medicaid by turning it into a block grant to the states, effectively cutting it by 36 percent over 10 years when combined with the expansion repeal. Under a block grant, Medicaid spending would be capped, and the amount would not change—even during circumstances when the need increases, like an economic downturn.This block grant would be combined with the Children's Health Insurance Program, which is apparently given no funding beyond the current fiscal year. Because of the nature of a block grant, the effect of these cuts would increase over time, as Medicaid is able to serve fewer and fewer people, which Bruce Lesley of First Focus explained last year.  The budget justifies these large cuts by making claims about Medicaid that we disagree with.
The budget also repeats, with minor changes, Paul Ryan's controversial and much publicized attempt to transform Medicare into a voucher program. Instead of guaranteeing seniors health coverage, the Ryan budget would give seniors a fixed amount of money to buy health coverage (the value of which would not keep up with health care inflation and would, therefore shrink over time as inflation increases).
This year's Ryan budget as a whole cuts even more out of health care than last year, with 57% of the total deficit reduction coming from mandatory health care spending programs. Even though the Affordable Care Act is helping to slow the growth in health care spending, House Republicans won't look to alternative sources of deficit reduction, like increasing revenues or decreasing defense spending. Instead, each year, they propose taking more money out of our nation's health care budget.
Fiscal Year
2012
2013
2014
2015
Cuts to Mandatory Health over 10 Years
(in trillions of dollars)
$2.2
$2.6
$2.7
$2.9
The House Budget Committee will review the proposal tomorrow, which will go to the House floor next week. For many representatives, this will be their fourth time voting on a Ryan budget that cuts more and more out of health care each year.
Instead of reverting back to a time where health coverage was a dream for many, we believe that a fair and balanced budget should lay out a path for accessible, affordable health care for all. As the report that we released today shows, a federal commitment to helping consumers and expanding coverage opportunities is the key to the future, which appears to be counter to the objectives of this latest House Republican budget proposal.