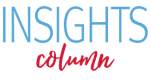 A newly released report from the Department of Health and Human Services (HHS) finds that 46 percent of uninsured young adults (ages 18-34) in single-person households who may be eligible for marketplace coverage can enroll in insurance for $50 a month or less in their state's health insurance marketplace. And 70 percent of these young adults will be able to get insurance for less than $100 a month.
That's probably less than your monthly iPhone bill, once you factor in minutes, text messaging, and data charges.
Data from these 34 marketplaces shows that 1.3 million young adults can get insurance that covers 60 percent of their medical costs (a "bronze" plan) for $50 or less per month.* And in addition, more than a million uninsured adults may qualify for Medicaid coverage that has much lower or no premiums.
Because young adults are more likely to be uninsured than any other age group, it's crucial that coverage is affordable to them. Marketplaces that have reasonable premiums and provide financial assistance for those who qualify bring great news for young adults who are unemployed, no longer qualify to stay on their parents' plans, or have had previous difficulties getting health insurance.
Paying $50 or $100 per month for coverage can save you the stress of wondering how you would pay for exorbitant medical bills should anything happen to you. Visit healthcare.gov to see if you qualify for low-cost, high-quality health insurance through your state's marketplace. It's a small price to pay for peace of mind.
*This premium estimate factors in financial assistance for those who qualify.