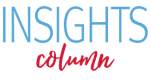 You may have heard that thanks to the Affordable Care Act, preventive services are now offered free-of-charge to people with new insurance plans. And while it doesn't take a rocket scientist to figure out that nipping health care problems in the bud improves public health in the long term, you may have a few questions about how the new policy might benefit you today.
Well, you're in luck. The Kaiser Foundation has created a helpful new fact sheet for advocates and consumers that breaks down what is covered under the new health care law.
So, what exactly will be covered? Here's a summary:
Services that are "evidence-based" and will likely have a substantial or moderate benefit to the consumer. This includes things like screening for depression, diabetes, cholesterol, or HIV, and counseling for tobacco and drug use.
Routine immunizations that are recommended. This means that immunizations for the flu, measles, mumps, HPV, hepatitis A and B, and others are now covered with no out-of-pocket charge.
Preventive services recommended to improve the health and well-being of infants, children, and adolescents. This includes things like screening for autism and certain genetic diseases.
Preventive services for women. This includes testing for sexually transmitted diseases and HIV, birth control, and screening and counseling for domestic abuse.
This is a big deal for consumers.
Investing in preventive services helps to catch, and often stave off, serious health risks in the long run, improving patient health and reducing health costs in the process. But for many Americans, costs associated with receiving these services, like co-pays, can act as a barrier. People may be less likely to seek out these preventive services if they have to pay out of pocket. But thanks to the Affordable Care Act, those with new insurance plans will no longer have to worry about the cost of a flu shot, a mammogram, or counseling for domestic abuse. From now on, it will all be covered free-of-charge.
If you'd like more information, you can click here to view a chart detailing exactly who is covered for what services.