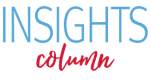 Health reform helps cancer patients and survivors
Cancer is a devastating disease that affects millions of Americans. Receiving a diagnosis of cancer is scary for everyone involved. On top of the emotional impact, the cost of screenings, medication, and treatment take a financial and physical toll. During this time, patients and families just want assurance that they can afford the necessary treatment.
Thanks to the Affordable Care Act, they will get exactly that.
October is National Breast Cancer Awareness Month, but now, more than ever, it's important to think about prevention and early detection, which are crucial in winning the battle against all types of cancer. The Affordable Care Act helps cancer patients and their families cover health care costs, and it ensures that people can get preventive services to catch the disease early.
Preventive screenings like mammograms and colonoscopies save the lives of thousands of Americans each year. For example, if 90 percent of women over the age of 40 received breast cancer screenings, 3,700 lives could be saved each year. In these tough economic times, however, many women are deterred from going to the doctor for preventive measures, such as well-women exams and mammograms, because of costly co-pays. Having to pay even $10 for a mammogram is enough to keep many women from getting the regular breast cancer screenings that they need. Under the Affordable Care Act, however, mammograms are considered "no-cost" preventive care. Already this year, 3.8 million women have gotten a free mammogram under Medicare. This is great news!
In the past, discriminatory practices of insurance companies have caused many with pre-existing conditions to be denied coverage—even those with cancer. Thankfully, the Affordable Care Act will make it illegal to deny coverage to anyone with a pre-existing condition in 2014. This means that a cancer survivor cannot be denied coverage because she has a pre-existing condition, and she can get treatment for as long as she needs it.
High out-of-pocket costs are also a concern for cancer patients, who may have to choose between paying for treatment or putting food on the table. Fortunately, under the new law, out-of-pocket costs for treatments like chemotherapy will be capped.  This will help cancer patients and their families avoid accumulating medical debt.
This month, commit yourself to spreading the word to friends and family about the importance of prevention and early detection for all kinds of cancer. The Affordable Care Act is an important ally, helping those affected to not worry about the cost, but instead focus on what matters most: winning the battle against cancer.