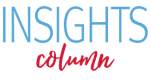 In a recent article for the Center for American Progress, Sandra Bogar reminded us of all of the ways that health reform benefits mothers, mothers-to-be, and grandmothers. Even when it's not Mother's Day, it's important to be grateful for how much our mothers help us and others and to be thankful that they are now protected by the Affordable Care Act.
For mothers who are worried about the health of their children, health reform can ease their worries. They no longer have to worry that they won't be able to find coverage for their children with pre-existing conditions. And young adults can stay on their parents' plans until age 26, which is a relief for mothers of recent graduates struggling to find employment. Health reform also directly benefits mothers as well as their children. For example, free screenings are now available for many of women's biggest health concerns: breast cancer, cervical cancer, blood pressure, cholesterol, and obesity. For a top ten list of ways women will benefit from the Affordable Care Act, check out this helpful flyer by Raising Women's Voices.
Moms-to-be also benefit from provisions in the Affordable Care Act. For the first time, all health plans will cover maternity care. Maternity coverage will provide preventive and prenatal services to protect the mother and prevent birth defects. For example, women considering pregnancy can receive free folic acid supplements, and pregnant women can receive free, routine screening for anemia. Folic acid is essential for development of the fetal nervous system, and women with iron-deficient anemia are at increased risk of pre-term deliveries, delivering low birth weight babies, and even fetal death. New moms will also benefit from the Affordable Care Act, which will provide prenatal and postnatal breastfeeding education and evaluation from trained caregivers. To learn more about how health reform helps women in your state, click here for state-specific information by the National Women's Law Center.
It is also good to know that our grandmothers are protected by the Affordable Care Act and can receive free annual checkups covered by Medicare. Health plans will also allow grandmothers to receive preventive care, such as free osteoporosis screenings, without co-pays or deductibles. It is exciting to know that all mothers, mothers-to-be, and grandmothers are receiving better health coverage because of the Affordable Care Act. Next Mother's Day and every day, remind your mother how much you appreciate all she does, and celebrate all of the ways women benefit from health reform!