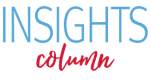 The old saying "an ounce of prevention is worth a pound of cure" couldn't be more accurate when talking about public health in America. When we catch health problems early and treat them accordingly, we end up saving lives—and money—in the process.
This is why the Affordable Care Act requires new insurance plans to cover preventive services like immunizations, mammograms, and colonoscopies free of charge. And just last week, the Department of Health and Human Services (HHS) announced they're expanding this initiative by awarding $137 million to states to boost prevention and public health.
So what exactly does that mean?
It means that nearly every state will receive money to strengthen the public health infrastructure and provide jobs in areas of public health.
HHS Secretary Kathleen Sebelius said, "More than ever, it is important to help states fight disease and protect public health. These awards are an important investment and will enable states and communities to help Americans quit smoking, get immunized and prevent disease and illness before they start."
The grant includes:
Nearly $5 million to help Americans quit smoking;
More than $42 million for the development and distribution of immunizations; and
$9.2 million for eight non-profit organizations that will assist state, local, tribal, and territorial departments in strengthening public health systems.
Strong programs like these will ensure that Americans are able to lead healthier lives, and we applaud the Obama administration for making public—and preventive health—a priority.