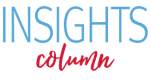 More benefits for consumers
This is a guest blog by Lynn Quincy of Consumers Union.
Starting in 2012, privately insured Americans will have an easier time evaluating their health insurance choices: The Affordable Care Act requires all medical insurance plans to use a standard disclosure form. More than 180 million Americans will benefit from this new requirement when it goes into effect.
You can get an early peek at this new form here.
Clearer forms can help consumers know what they're getting so they aren't blindsided by exceptions to their coverage—like the woman who was surprised to find out that her policy didn't cover maternity care. Clearer forms could also help consumers sort out critical cost-sharing differences. When comparing breast cancer treatment coverage under three California policies, the study found that a patient would spend nearly $4,000 for a typical treatment under one policy or as much as $38,000 under another, even though both policies had similar deductibles and out-of-pocket limits.
As an added benefit, improved scrutiny of health plans by consumers, in concert with other provisions of the new law, could encourage more health plan competition based on price and quality.
These are important benefits for consumers, but, given previous experiences with poorly designed disclosure forms, will these forms accomplish these goals?
A recent Consumers Union study found that the new form is generally on the right track. Participants liked the form and felt it was an improvement over other health insurance summaries they had used in the past. They also said the form provided the information they were seeking, such as premium cost and deductible information and knowing whether or not their doctor or hospital was in the plan's network. The grid-style layout makes it easier for consumers to compare plan features—a seemingly simple innovation that was greatly appreciated by the study participants.
The testing also revealed, however, how difficult the experience of shopping for health insurance is—especially when it comes to estimating out-of-pocket expenses. This reflects, in large part, the underlying complexity of today's health insurance plan designs. To learn more about how consumers responded, click here.
The Affordable Care Act should help reduce some of this complexity. Beginning in 2014, plans sold to individuals and small groups will cover a minimum set "essential" benefits, reducing (though not eliminating) the variation from plan to plan. In addition, health plan annual limits will be eliminated, and plans will be categorized into "tiers" based on their "generosity," that is, the degree of cost-sharing they require.
The standardization of insurance terms and definitions is also likely to help consumers learn these complex cost-sharing concepts. However, consistency alone is not enough. Consumers Union's testing indicated that these aids will accomplish little unless they are trusted by consumers. Fostering a track record of reliability and creating consumer trust in insurance disclosures would remove one important barrier to consumers' use of health plan information.
All in all, the new forms are a big step forward for consumers, providing a more standardized way to view health plan coverage information. What's more, these findings—and the experience we gain as consumers begin to use the form—can be used to improve consumer information in other venues that provide comparative displays of health insurance information.