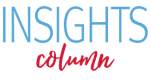 The Difference a Year Makes in the World of Medicare: A Look at the Impact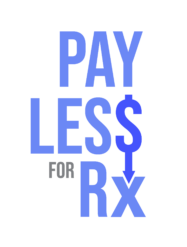 It has been exactly one year since the Inflation Reduction Act was signed into law, putting significant drug pricing reforms into effect that both expand access to medication and make it more affordable for those why rely on Medicare. Since then, the Biden administration has been working to ensure those reforms are creating lasting, tangible benefits for the millions of older adults and people with disabilities who rely on Medicare for their overall health and wellness. While some of the most significant benefits are still to come, this past year the drug price reforms enacted in the law have already ensured that:
Recommended vaccines are free for older adults and people with disabilities in Medicare.
Enforced drug company rebates, providing important savings to those who take medications while curtailing some of the price gouging drug companies have gotten away with for too long.
Capped the price of insulin for those who rely on Medicare at $35.
Making Recommended Vaccines Free in Medicare Part D
At the beginning of 2023, Medicare made certain vaccines free of cost-sharing. This move made lifesaving defenses more accessible for the 51 million people enrolled in Medicare Part D[i] – providing them with protection from whooping cough, for example, or a painful or dangerous bout of shingles – which is twice as likely to occur over the age of 65 and can lead to significant health complications with age.
Having these vaccines free of cost provides savings of at least $70 per person enrolled in Part D – for a total savings of $234 million in out-of-pocket costs.[ii] And let's not forget – that figure is likely to grow by the end of the year, given the number of older adults who didn't get the vaccine in previous years purely due to the price tag. It's heartbreaking to know that someone you know or love, who relies on Medicare, would not be able to get a lifesaving or sustaining vaccine because they just couldn't afford it. While the dollars saved can be quantified, the impact on health and well-being from these free vaccines are invaluable.
Reducing out-of-pocket costs for drugs with skyrocketing prices
A major factor that has prevented Americans why rely on Medicare for health care from accessing prescription drugs has been the annual increase in prices, too often at rates even higher than inflation. The reforms passed one year ago today allow the Biden administration to enforce rebates on drugs whose prices rise faster than inflation. More importantly, the Centers for Medicare and Medicaid Services (CMS) ensured that, of the money these companies are required to pay back to Medicare in the form of rebates, the savings will ultimately be put back into the pockets of those who use the medications.
In July, the Biden administration announced that the price of 43 drugs increased at a rate higher than inflation and therefore would be subject to newly created inflation rebates. The rebates will be used to lower the cost at the pharmacy counter for those relying on Medicare and who take one or more of those 43 drugs. The administration estimates those individuals could see their costs for those drugs decrease by up to $449 per average dose.[iii]
These reforms are not only important to ensure affordable costs, but also peace of mind. For many people over 65 who are living on fixed incomes, ensuring that the price of their drug won't skyrocket overnight and being able to budget for not only the next month, but the six months after, is critical to their health and well-being.
Capping the cost of insulin to $35 per month for those who rely on Medicare 
This year kicked off with a major new benefit: the reforms ensure that the price of insulin is capped at $35 per month in Medicare Part B and D. Prior to January 2023, the average cost to fill insulin was $63 per fill.[iv] Given that over half of individuals relying on Medicare reported income below $29,650,[v] cutting the cost of insulin in half means some of those relying on Medicare no longer have to choose between paying for their lifesaving insulin or buying food.
Based on 2020 data, these reforms would have saved 1.5 million seniors an average of $500 on insulin per year had they been implemented then.[vi] The fact that within a year these reforms could provide such important and tangible benefits cannot be overstated.
The Inflation Reduction Act is already working – and it's only going to get better
It is clear that within only a year, millions of older adults and people with disabilities who rely on Medicare are already on a path to more affordable and accessible prescription drugs. As we look to the future, there are even more lifesaving reforms ahead. Most notably on September 1, 2023, CMS will name the first 10 drugs that will be negotiated in Medicare for the very first time – with the goal of drastically reducing the cost of medications for millions of Americans.
As we look back on the important benefits Americans are experiencing because of the drug price reforms, it is just as important to look forward to the work ahead. It is critical for health advocates and those relying on Medicare to weigh in on the issue and make sure big drug companies and industry voices don't speak for us. Until then, the reforms passed last year will continue to be a monumental achievement and step in the right direction. It undoubtedly saves dollars in people's pockets and improves access to affordable lifesaving drugs, better health, and health care for all.
For further information on timeline and how to participate in implementation of drug price reforms, you can read Families USA's advocacy guide here.
[i] https://medicareadvocacy.org/medicare-enrollment-numbers/#:~:text=33%2C948%2C778%20are%20enrolled%20in%20Original,enrolled%20in%20Medicare%20Part%20D.
[ii] https://www.whitehouse.gov/briefing-room/statements-releases/2023/03/15/fact-sheet-seniors-across-the-country-are-saving-millions-of-dollars-in-health-care-costs-because-of-president-bidens-prescription-drug-law/
[iii] https://www.hhs.gov/about/news/2023/06/09/biden-administration-announces-savings-43-prescription-drugs-part-cost-saving-measures-president-bidens-inflation-reduction-act.html
[iv] https://www.medicarerights.org/medicare-watch/2023/06/29/the-inflation-reduction-acts-part-b-insulin-price-takes-effect-july-1#:~:text=Prior%20to%20the%20IRA's%20changes,of%20diabetes%20screenings%20and%20supplies.
[v]https://www.ncbi.nlm.nih.gov/pmc/articles/PMC7871046/#:~:text=More%20specifically%2C%20they%20found%3A%20half,savings%2C%20and%2012%25%20had%20no
[vi] https://www.hhs.gov/about/news/2023/01/24/new-hhs-report-finds-major-savings-americans-who-use-insulin-thanks-president-bidens-inflation-reduction-act.html