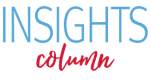 UPDATE 11/3: The House of Representatives passed the CHIP bill. While Democrats and Republicans agree that funding for the Children's Health Insurance Program (CHIP) should be extended for five years, the House Republicans recently released a partisan proposal that would rely on harmful policy changes to finance CHIP and community health centers.
A month past the deadline to renew expiring CHIP funding, Congress still has not come together to advance a bipartisan bill that continues more than 9 million children's health coverage. For October, states and the federal government patched together enough funding to keep the program afloat. Beginning in November, however, a growing number of states will start sending families notices that their children are losing or being denied CHIP, despite qualifying for coverage.
From CHIP's inception, Congress has used bipartisan methods to structure the program. It's time for federal lawmakers to return to this bipartisan tradition, rather than push partisan funding mechanisms that harm children, pregnant women, and the nation's public health. Below, we explain three particularly dangerous funding mechanisms in the Republican bill.
Ending health insurance when someone is a month late paying a bill
One troubling proposal involves so-called "grace periods" for consumers who are late paying premiums for individual private insurance. Current law gives people three months to make those payments. This is consistent with typical grace periods for such other vital services as home heating and electricity. The Republican CHIP bill would take away this protection, letting insurers terminate health coverage if a consumer is 30 days late with a single premium payment. The non-partisan Congressional Budget Office estimates that up to 500,000 people a year could lose coverage as a result.
This provision would also have the Government Accountability Office investigate options for aligning Medicaid and Medicare policy with the bill's proposed draconian grace-period rules for the private market. That could further increase the number of vulnerable people who lose health insurance when they briefly fall behind in paying premiums due to an invoice getting lost in the mail, a car breakdown that requires repair, or other short-term difficulties.
Denying health care to pregnant women and children while back-office billing issues are being resolved
Another funding mechanism would create barriers to care for pregnant women and children. Currently, Medicaid and CHIP cover such care while states and managed care plans are pursuing other potential sources of payment, such as insurance offered by employers. The Republican proposal would reverse this longstanding rule. Except for vaccines, the bill would deny payment to providers for Medicaid and CHIP services for pregnant women and children while back-office billing issues are being resolved. The resulting delays to time-sensitive care could lead to harmful birth outcomes and children's developmental delays.
CHIP's purpose is to provide children with quality, affordable health care. It would be destructive and self-defeating to finance that coverage by limiting essential health care for expectant mothers, children, and families.
Slashing funding for vital public health services
The Republican legislation proposes a 75 percent cut to the Affordable Care Act's Prevention and Public Health Fund, completely eliminating all funding for 2020 through 2026. This would take significant funding away from state public health departments and the Centers for Disease Control and Prevention, which lead the nation's response to epidemics and other public health crises. Slashing funding for public health would set the country back in its efforts to conquer the rising tide of chronic illness and to respond effectively to unexpected outbreaks of serious infectious disease.
The path forward for CHIP should be bipartisan
Unlike many other health issues, CHIP has always enjoyed bipartisan support. Congress should reach an agreement on CHIP that returns to this bipartisan tradition, including with the funding sources that pay for children's coverage. There is no room for partisanship when it comes to protecting children's health.