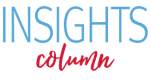 Third-party payment programs can improve affordability and increase enrollment for low-income consumers without triggering adverse selection.
This week, the Commonwealth Fund published my research report describing several successful programs, primarily local, that use hospital dollars to increase enrollment into marketplace coverage by lowering premium costs for low-income, uninsured consumers.
In each program, hospital systems made donations to community nonprofits, which used those dollars to supplement federal premium tax credits for local residents with incomes below specified levels. Without exception, hospitals saw net financial gains, experiencing reductions in uncompensated care that exceeded the cost of supplemental premium assistance.
How do hospital-based third-party payment programs work?
Step 1. One or more hospital systems donate to a community nonprofit.
Step 2. The nonprofit decides the income level below which local residents qualify for help.
Step 3. A local resident applies for marketplace coverage. They qualify for premium tax credits based on the exchange's determination that their income is below the threshold set by the nonprofit under step 2.
Step 4. The nonprofit pays to the resident's health plan the share of premium not covered by the premium tax credits. The money for that payment comes from donations the nonprofit previously received from local hospital systems.
These programs were carefully designed to avoid conflicts of interests for participating hospitals, to operate well within federal guidelines governing third-party payment, and to minimize the danger that beneficiaries would primarily consist of relatively unhealthy consumers whose participation would worsen insurance risk pools and raise premiums. As a result, carriers observed no resulting adverse selection, finding that TPP enrollees and other premium tax credits beneficiaries had similar risk profiles.
The programs were small in size. That said, the most effective program, serving residents of Dane County, Wisconsin, was responsible for 25 percent of all marketplace enrollment for consumers who were financially eligible for help.
The only state-level application of third-party payments involved the Washington State Exchange, which established ground rules, ensured the smooth flow of enrollment information, and helped local third-party payment programs and carriers collaborate to solve problems.
It is no wonder that Washington is where an exchange played this role, since the state's history illustrates the potentially significant reach of provider-funded third-party payments. Dubbed "sponsors," Washington's third-party payment programs enrolled nearly a quarter of all 133,000 consumers who received subsidized coverage when the state's Basic Health Program reached a high-water mark of enrollment in 2001.
Commonwealth Fund surveys show affordability concerns continue to be one of the most important reasons consumers who qualify for marketplace coverage remain uninsured. Carefully structured to avoid adverse selection problems, third-party payment programs can chip away at these affordability barriers, particularly if they can be implemented statewide.
For an effective national solution, federal policymakers likely need to increase the generosity of premium tax credits and other financial assistance. In the meantime, third-party payments are a tool that policymakers, advocates, hospitals, and other interested stakeholders can use to make important incremental gains, helping consumers in need.