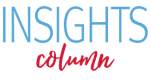 You've worked your entire life – raising a family, paying taxes, doing all the things you were supposed to do. Now you're retired and getting Medicare benefits that you spent decades paying into. But you still can't get dentures. You are Martha Moyer. The last time she had access to oral health care, Bill Clinton was president and the world was learning how to send an email. Martha had private insurance and was able to pull together the $3,000 in out-of-pocket expenses to cover the oral health care she needed. Now she's insured by Medicare – which won't cover her loose dentures or a checkup and cleaning on the three teeth she has left. With all the other bills Martha has to pay, covering dental costs just isn't an option. And she's hardly alone. For people like Martha who rely on Medicare for their health – older adults and people with disabilities – getting access to necessary oral health care can be a hurdle too high to overcome.
Why is that? Right now, Medicare doesn't cover oral health care in most cases.  While it will cover a very limited set of specific oral services, for example an exam as part of the preparation for a kidney transplant, it won't cover the treatment to resolve anything found in that exam or something more routine like a broken tooth. This is problematic because oral health problems like a broken tooth often lead to other health problems, especially if it becomes infected or makes it difficult for a person to eat solid food. Without access to dental care, nearly half of people who rely on Medicare do not go to the dentist—often because they can't afford to.
Luckily, the Centers for Medicare & Medicaid Services (CMS) can start to resolve this problem right now. By just slightly broadening what Medicare defines as "medically necessary," CMS could ensure that people who get health care from Medicare can get more of the dental care they need. Fortunately, CMS is already taking the first step toward doing this—it just opened the door to expanding medically necessary oral care in a recent proposed regulation and advocates are working hard to make sure the policy is as strong as possible. This action comes just shortly after Senators Ben Cardin and Debbie Stabenow, as well as Representatives Lloyd Doggett and Nanette Barragan, led over 120 Senators and Members of Congress to call on CMS to address the "medically necessary" dental issue. This policy wouldn't solve everything—Congress still needs to pass legislation to make comprehensive dental coverage a reality in Medicare. But it would mean that many people who need dental care that is directly linked to their medical care can finally get it.
It won't be a surprise to regular readers of this blog that people of color and people in low-income communities are disproportionately hurt by Medicare's failure to cover dental care. Due to "social determinants of health," the social and economic factors of people's lives that can affect a person's health, people who experience policies and systems designed to oppress them are hit hardest by other, incidental policy failures. While statistics show that nearly half of people with Medicare have not seen their dentist in over a year, when we look at just Black people who get care from Medicare that number jumps to 71 percent. Black, rural and Latino people who use Medicare for their health care suffer higher rates of untreated dental disease than other Medicare beneficiaries. Medicare's creation was an amazing step in advancing racial equity in this country, but the gaps in its coverage are hurting the people it's supposed to help.
Medicare was designed to provide health care to people experiencing disabilities and seniors. But by not covering most types of oral health care, Medicare can actually worsen someone's overall health. People who don't get the oral health care they need could get even sicker, leading to more extensive – and more expensive – health care treatments.
So, thank you to everyone at CMS who worked on the proposed rule, Senators Cardin and Stabenow and Representatives Doggett and Barragan, and especially our advocate partners who are all pushing forward to cover more medically necessary oral health care in Medicare. It's good for our health and good for our pocketbooks. People who need Medicare to access their health care deserve to have their whole health, including their oral health, covered—this is an important first step.