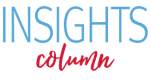 How State Advocates Push Health Insurance Companies to Lower Premium Increases for 2015
Proposed health insurance premium rates for 2015 varied greatly among states and insurers. To limit unreasonable rate increases,Families USA encourages state advocates to engage in the rate review process.
Earlier this year, we explained how advocates can participate in their state's rate review process to influence the monthly premiums that health insurers are allowed to charge. We reached out to state advocates to "crowdsource" today's blog about how advocates are challenging proposed rates.
In three states—New York, Oregon, and Vermont, the work of advocates is already paying off, as final premiums there are lower than the initial proposals.
We don't yet have final rates for Colorado, but advocates there have also raised concerns that insurers' proposed rates did not reflect reductions in uncompensated care, lower risks among year-two enrollees, or market improvements that lowered costs.
For a glimpse of how advocates in some states are pushing back on health insurance premium increases, read on.
Click on the state to read about its experience challenging health insurance premiums:
New York
Oregon
Vermont
Colorado
New York: Health Care for All New York argues that health care and administrative cost savings, as well as lower enrollee risks, should be taken into account in 2015 premiums
Health Care for All New York's Kyle Brittingham shared this account with us: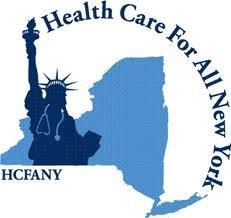 Every year, Health Care for All New York (HCFANY) reviews the insurance company rate change applications filed with the New York Department of Financial Services (DFS) for plans offered to individuals and small employers. These filings can be voluminous. Over the past three years, HCFANY has identified the key documents and exhibits to review and devised a methodology to help us with our review. After conducting our review, we file detail comments with DFS.
In the 2015 review process, HCFANY presented the following four major arguments for why any proposed price increases should be controlled:
Research indicates that the Affordable Care Act's marketwide improvements have lowered health costs;
Next year's (2015) enrollees into the individual market should have lower health risks than those who enrolled in 2014 because the high-need individuals are now covered by insurance and any pent-up demand has been satisfied;
The Affordable Care Act introduced new programs to defray the cost of covering new populations, known collectively as the 3 Rs (risk adjustment, reinsurance, and risk corridors); and
New rates should reflect a downward trend in administrative costs now that the marketplaces are launched and the carriers can rely less on in-house administrative staff for enrollment, marketing, and recruitment.
HCFANY submitted comments on seven rate applications to DFS, which included these arguments and others, that were carrier-specific. If you are interested in our plan-specific critiques, you can find those letters here.
New York's Department of Financial Services announced its 2015 premium rates on September 4. The individual rates only rose by an average of 5.7 percent– consistent with the 4.2 percent rate increase approved by the Cover California's Marketplace.  This was despite an average 12.5 percent increase requested by the carriers.  This is great news for consumers in New York and proves the value of an open and transparent rate review process.  You can view our press release on the matter here.
Oregon: OSPIRG pushes for insurers to reflect reductions in uncompensated care in state's premium rates
Oregon Student Public Interest Research Group (OSPIRG)'s Jesse Ellis O'Brien shared this account with us:
In August 2014, the Oregon Insurance Division announced its decisions on health insurance rates for 2015. This came after a transparent public process, which included public hearings on each rate proposal and more than 4,000 public comments from Oregon consumers.
While some Oregon insurers had proposed rate increases, others had proposed steep rate decreases. OSPIRG Foundation's in-depth analysis raised questions about four major rate hike proposals affected more than 100,000 Oregonians.
In the end, the Insurance Division cut back most major rate hike proposals, leading to an average rate decrease for next year and cutting an estimated $24 million  in waste and unjustified costs from premiums. The Insurance Division shared OSPIRG Foundation's concern that few Oregon insurers had a plan to pass along the savings from reductions in uncompensated care for the uninsured due to the expansion of access to health coverage under the Affordable Care Act, cutting back many insurers' rates by 2 percent to ensure that they accurately reflect widely reported reductions in uncompensated care in Oregon.
Vermont: Exchange board reduced proposed premium rates after advocates push back
Legal Aid's Lila Richardson, Office of the Healthcare Advocate, shared this account with us:
Vermont's exchange, known as Vermont Health Connect (VHC), has only two Qualified Health Plans: Blue Cross Blue Shield of Vermont (BCBSVT) and MVP Health Plan. More than 90 percent of the members covered through VHC have BCBSVT plans. Individuals and employers buying small group policies are required to purchase coverage through VHC.
BCBSVT requested a 9.8 percent rate increase, and MVP requested a 15.4 percent increase for 2015. The decisions issued by the Green Mountain Care Board on September 2, 2014, reduced the increases to 7.7 percent and 10.9 percent respectively.
BCBSVT's rate was modified to reflect a $45,000 attachment point for the federal transitional reinsurance subsidies rather than the $70,000 point the carrier had used in developing its rate. The Green Mountain Care Board also ordered BCBSVT to apply the HHS induced-utilization factors, rather than its own; to adjust the pricing actuarial value by changes in the family tiering factor; and to reduce the estimated cost of the federal insurer fee.
MVP was required to reduce its pharmacy trend, to increase the projected index rate to account for the change in demographics, to reduce the single contract conversion factor, and to reduce its contribution to surplus. The Board did not accept our arguments that MVP's administrative costs were excessive and that the carrier had incorrectly calculated its manual rate.
The rate review process in Vermont involved a 60-day review of the filings by an independent actuary hired by the Board and a review of the carriers' solvency by the state Department of Financial Regulation. Evidentiary hearings on the two filings were held in August. Our office, The Office of the Health Care Advocate, appeared as a party in the administrative proceedings. We hired an independent actuary who prepared reports and testified at the hearings. The Board also accepted oral and written public comments and received a total of 277 comments for one or both of the filings. Almost all the comments urged the Board to make the proposed rates more affordable.
A great deal of information about the two filings, including actuarial opinions and memoranda, is posted on the Board's rate review website at http://ratereview.vermont.gov/.
Colorado: Coalition urges scrutiny of insurer assumptions about enrollees' health and uncompensated care
Colorado Consumer Health Initiative's Matt Valeta shared this account with us: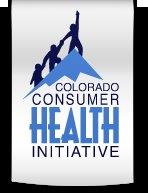 This June, 895 medical plans were submitted to Colorado's Division of Insurance for review. Of those, 312 plans were proposed to be sold on Colorado's state-based marketplace, Connect for Health Colorado. The initial examination of the filings showed that most of the premiums fell between approximately a 10 percent decrease and a 10 percent increase over last year.
The Colorado Consumer Health Initiative and the Colorado Public Interest Research Group submitted more than 700 signatures to the Commissioner of Insurance asking the DOI to make sure that every penny of proposed rate increases was justified.
The Colorado Consumer Health Initiative also submitted comments on several plans asking the Division of Insurance to give close scrutiny to how insurance companies accounted for the reduction of uncompensated care in Colorado and the assumptions used to project the health of 2015 enrollees. The Colorado Division of Insurance is expected to release the final rates later this week.
We encourage states advocates to closely examine the proposed 2015 premium rates that health insurance companies in their state are proposing. The experiences in the states we've profiled prove that you can make a difference in the rate review process to help protect consumers in your state.